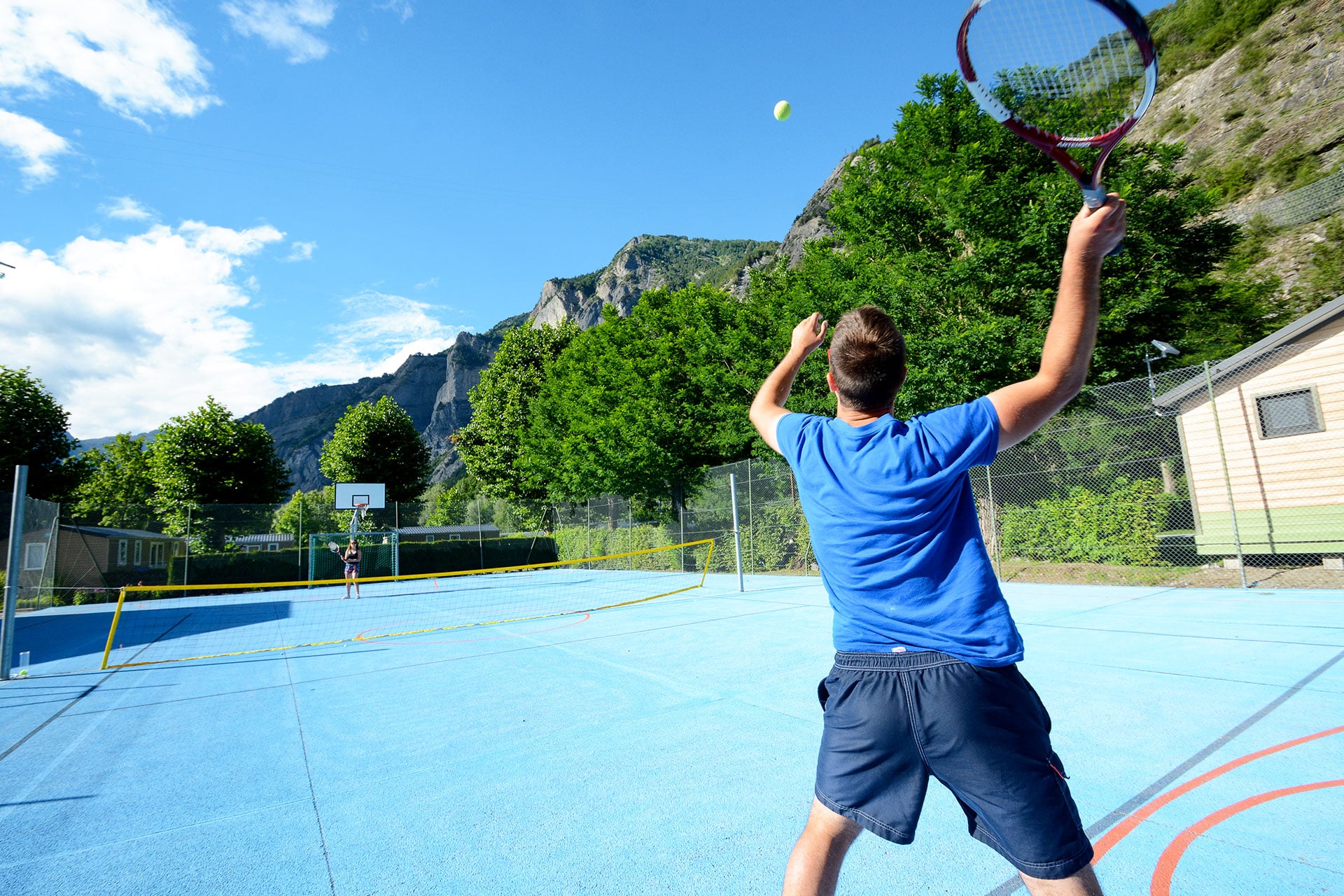 multi-sports ground
Sports entertainment guaranteed
Physical activities
For lovers of sports and outdoor activities, Camping À la Rencontre du Soleil has a multi-sports field open from May to September.
Enjoy soccer, tennis, basketball and much more. Whether you're on your own, with family or friends, here you'll find the ideal place to have fun and enjoy some sporting activities.
The campsite also lends you all the equipment you need for your activities: footballs (soccer, basketball, volleyball) as well as tennis, badminton and ping pong rackets.
Whether you want to organize a lively match or simply train, our multi-sports field gives you the freedom to practice your favorite sports.
Add a touch of sport and fun to your stay at Camping À la Rencontre du Soleil with our multi-sports field. Enjoy easy access and top-quality facilities for unforgettable moments of relaxation and entertainment.
Sports, nature
and thrills
Around the À la rencontre du Soleil campsite, the more athletic among you will have the time of their lives, thanks to quick access to the legendary Tour de France routes to Alpe d'Huez, as well as dozens of hiking trails. You'll visit the natural wonders of the Alps through preserved natural areas and parks. And even if cyclists and hikers are given pride of place, there's plenty for thrill-seekers too!

In an environment where mountains and rivers are omnipresent, it will be a real pleasure to practice white-water sports such as rafting, canyoning or via ferrata, or to take on thrilling challenges in paragliding or rock-climbing!

It's been said: your vacations will be active in the Alps!
Active vacations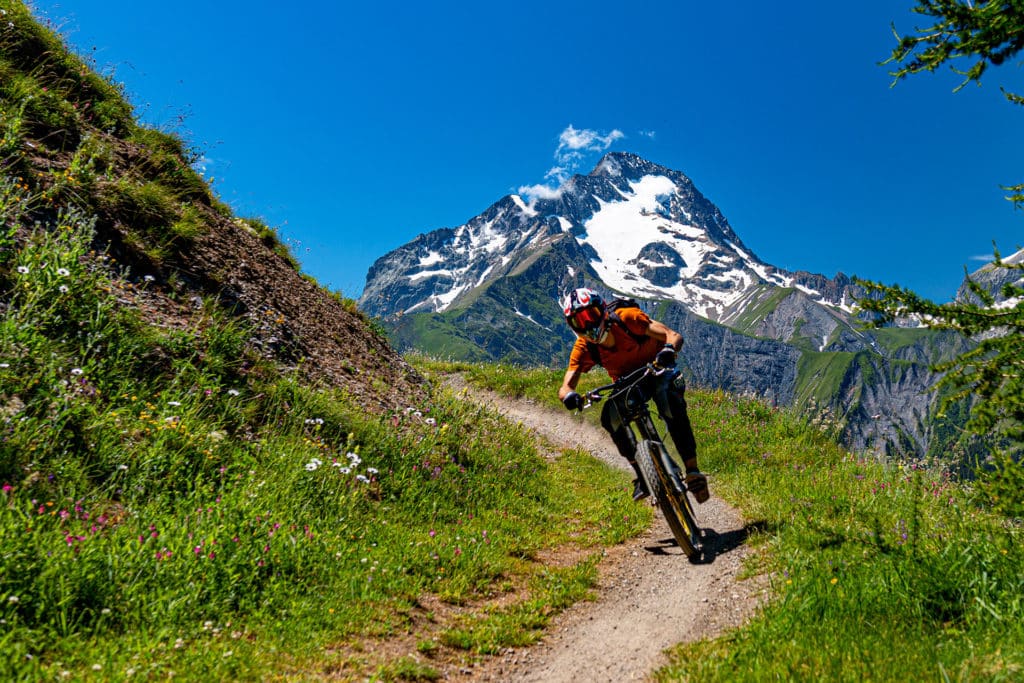 Musical evenings
bewitching
Musical entertainment
Relax and enjoy the enchanting atmosphere of our concerts and musical evenings, held once a week exclusively during the high season at Camping À la Rencontre du Soleil. Immerse yourself in a unique musical experience and vibrate to the rhythm of catchy melodies performed by talented artists. Whether you're a fan of live music in a variety of genres including jazz, rock or traditional, our musical evenings will meet all your expectations.
Take advantage of these special moments with family and friends to create unforgettable memories in a warm and friendly atmosphere. Whether you choose to sway to the dance floor or simply relax to the music, our musical evenings guarantee magical moments.