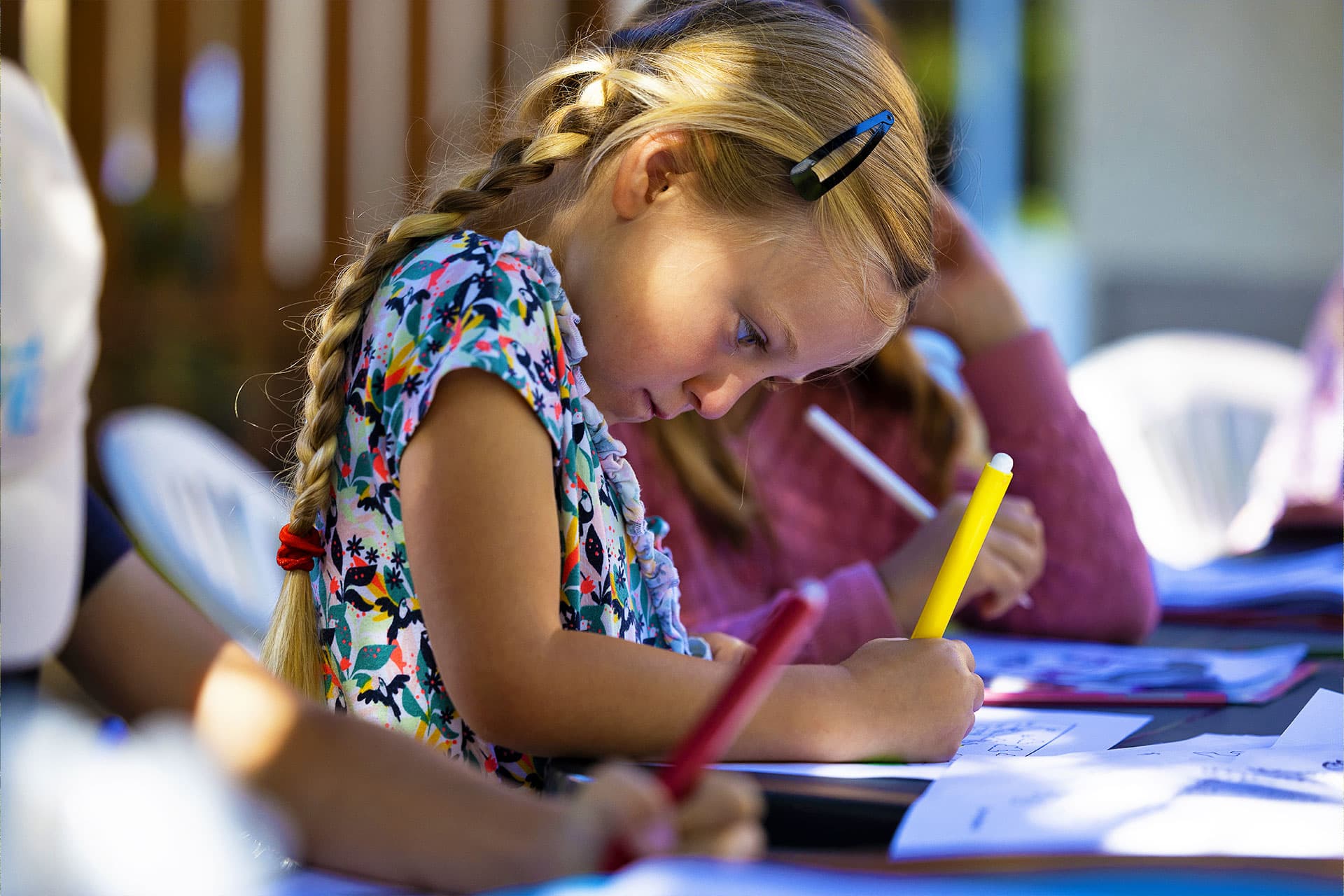 Mini Club
A World of Joy and Creativity
Unforgettable adventures
Welcome to the À la Rencontre du Soleil Mini Club, a magical place where children experience unforgettable adventures during their vacations. Our activities, organized with love and passion, take place 4 days a week (excluding Wednesdays) from 03/07 to 25/08, offering little campers a multitude of enriching activities.

Handicrafts awaken your children's creativity. They can give free rein to their imagination by taking part in coloring, craft or glitter make-up sessions. Every masterpiece they create will be a source of pride for them, and they'll love sharing these moments of joy with their new friends.

Playful activities promise hours of fun and laughter. Our dedicated team organizes exciting games, fun runs and outdoor activities to keep your children safely active and entertained. They'll make friends with other children and create priceless memories.

On Wednesdays, you'll have the chance to share unforgettable moments with your little adventurers during our family activities. These special moments will strengthen family ties while allowing you to have fun together.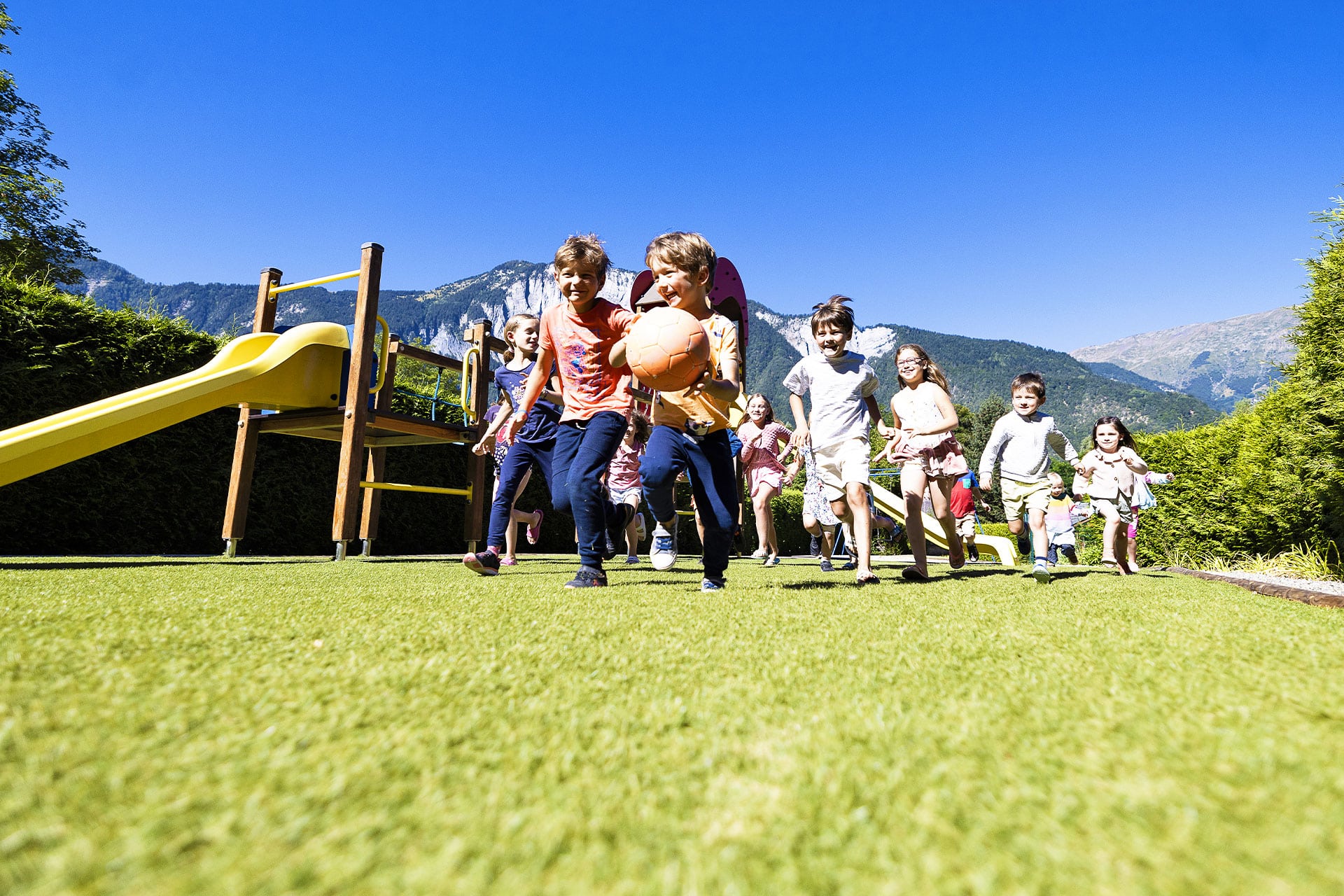 A Paradise
of Games
Let your children explore and thrive in our incredible playground designed especially for their happiness and safety. With swings, springs, a monkey bridge, two slides and stimulating play structures, your little explorers will be filled with joy and laughter. Every day, they'll experience moments of fulfillment, discovery and fun in this safe, colorful space.

Their well-being is our priority. You can watch them grow, have fun and make precious friendships with complete peace of mind. Our team takes great care to ensure their safety throughout their stay at Mini Club À la Rencontre du Soleil. Give them unforgettable memories in our play paradise, where imagination and laughter are boundless.

Games and fun