At an altitude of 1500 metres, in the commune of Bourg d'Oisans, this high mountain lake is the largest in the Ecrins massif. This emerald jewel nestles among sumptuous mountain landscapes with no trace of human occupation. Easily accessible to hikers venturing into the Parc des Ecrins, this is undoubtedly one of the most beautiful sites in the Oisans.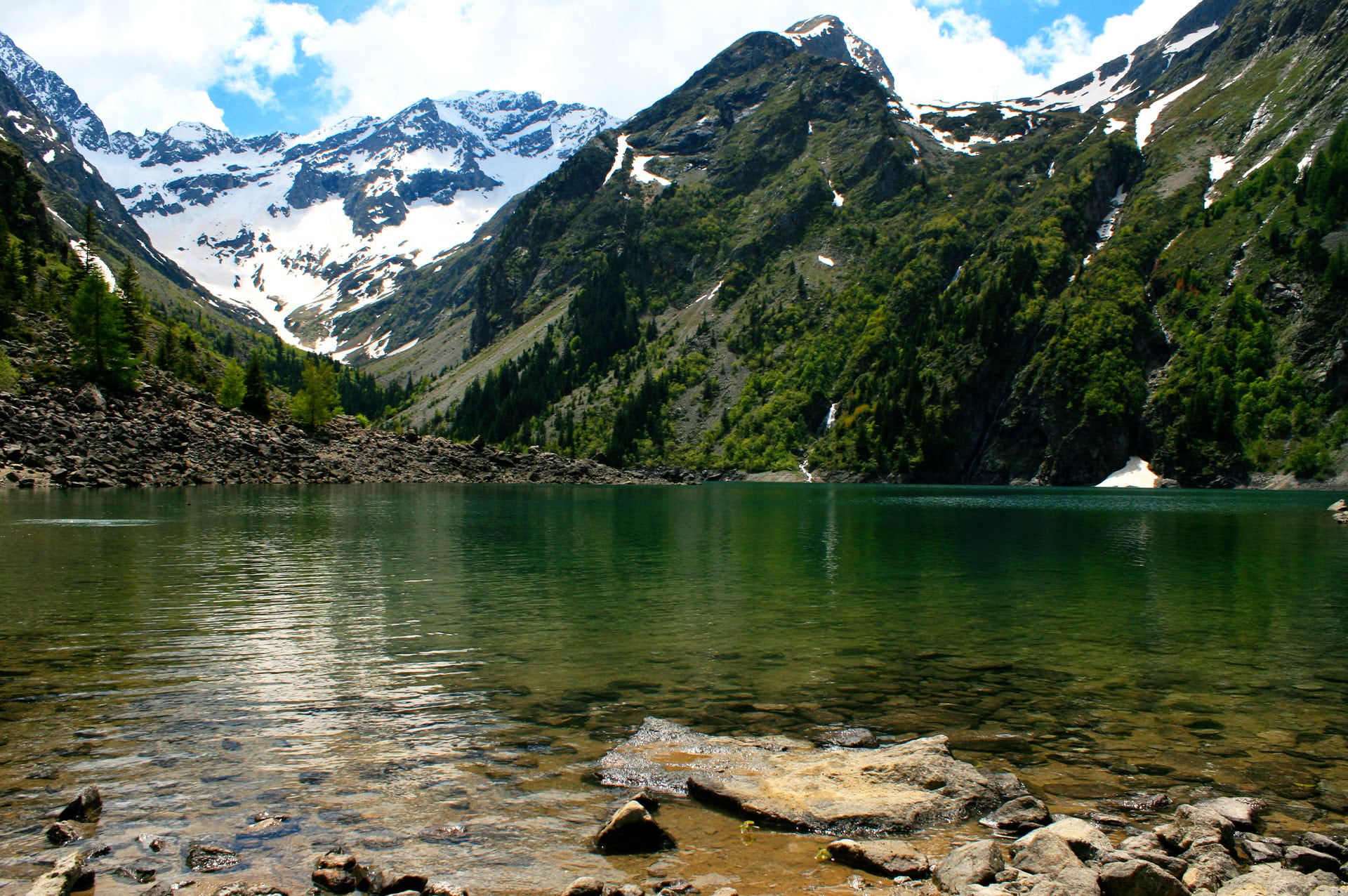 The origins and characteristics
of Lac du Lauvitel
Beauty and protection
The Lauvitel valley leads to the eponymous lake. It's a treasure trove of steep, rocky slopes descending from the peaks of Rochail (3,022 meters), tête de la Muraillette (3,019 meters) and signal du Lautivel (2,901 meters). The lake's size is also impressive, with a surface area of 37.2 hectares and a depth of 68 metres.

Lac du Lauvitel is close to the eponymous nature reserve, which is off-limits to the public. This area was created in 1955 to enhance the protection of flora and fauna for scientific purposes. Monitoring the natural dynamics of ecosystems" is another of the integral reserve's missions. You can still get there via the Parc Naturel des Ecrins, where access is authorized.

Lac du Lauvitel is a natural reservoir that was formed around four thousand years ago. In all likelihood, the phenomenon is due to a rockfall that has added to a glacial moraine already present at the bottom of the valley. The hypothesis of an ancient cataclysm that blocked the valley is supported by a pile of fragmented boulders, as well as by the landslide plane above the lake.
The ice cover was a metre thicker in winter. In summer, the melting snow covering the summits causes excess water to flow over the porosity. Lac du Lauvitel can then rise twenty meters from its lowest level. Overflow is inevitable.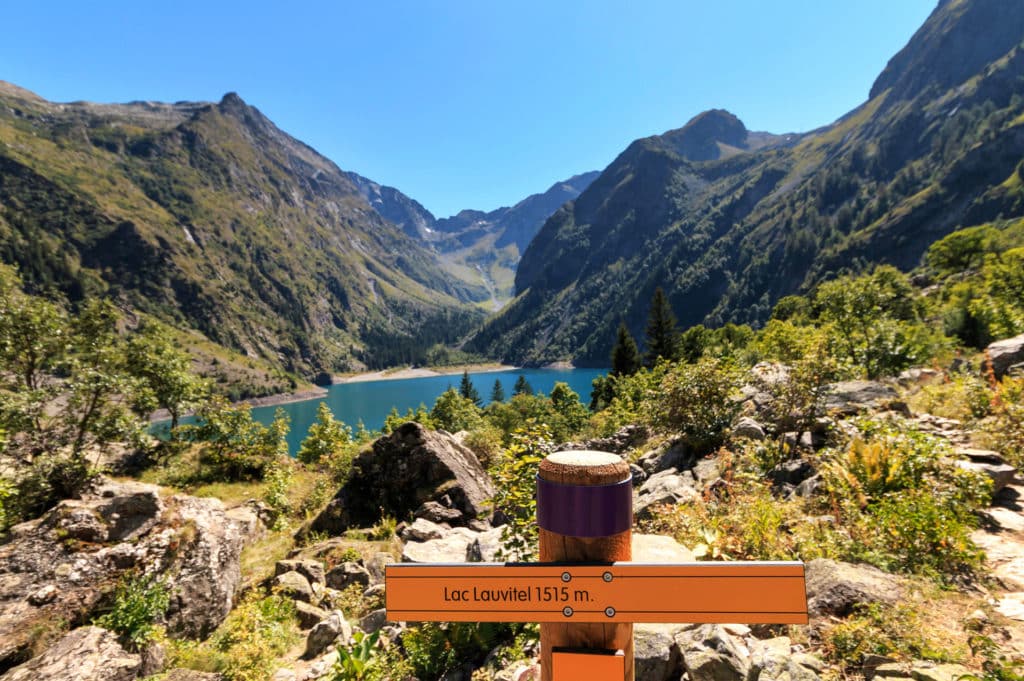 Hiking
around lac du Lauvitel
Access to the lake is from the village of Danchère, along a shady, bucolic path that winds past the impressive rockfall that formed the lake in the first place. We continue our adventure to the crossroads near the Lauvitel stream. Then up the paved path on the left, on the right bank of the stream. Alongside this hiking trail are dry-stone walls demarcating cultivated fields.

You then have to cross the Selles stream at a water catchment, then wind your way up through hardwoods and spruces. We pass through an open area teeming with beautiful meadows, taking time to admire the flora and fauna, before emerging onto a flat area leading to the edge of Lac du Lauvitel. Set in unspoilt countryside, the hiking trail is accessible to novice hikers thanks to its gentle gradient. In the Auvergne Rhône Alpes region, other hiking trails are available to discover waterfalls and lakes such as Lac de Serre Ponçon, as well as the Col du Lautaret and Les Deux Alpes.